Power Swabs Teeth Whitening

Say goodbye to messy strips and trays. Power Swabs® is a 7-Day "at-home" teeth whitening treatment that is clinically tested to whiten teeth an average of 2 shades after the very first application and 6 shades in only 7 days.* Simply swab your teeth for 5 minutes a day and you're done. It's as easy as brushing your teeth, and in just one week you'll have that brighter, whiter, picture-perfect smile you've always wanted.
IT'S AS EASY AS
SNAP, SWAB AND SMILE!
Power Swabs® is the first two-step teeth whitening system that delivers dramatic results in just 5 minutes a day. You start with the Stain-Out Swab to remove stains from natural teeth, crowns, and veneers. The Stain-Out Swab also helps to re-hydrate your enamel, minimizing sensitivity and irritation. The second step is our Ultra White Swab, which uses very gentle carbamide peroxide to whiten teeth an average of 6 shades in only 7 days.*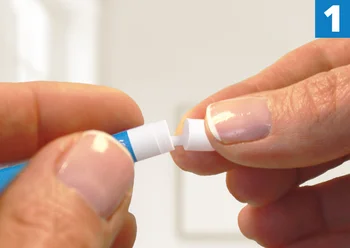 Snap
Remove one Stain-Out Swab. Pinch tube firmly at the band. Snap open at base of handle to release swab applicator.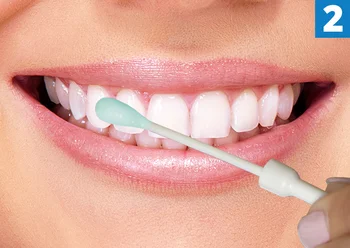 Swab
Step 1: Apply Stain-Out solution to teeth for 2 minutes using a steady circular motion.
Step 2: Wait 30 seconds then repeat process using Ultra White Swab.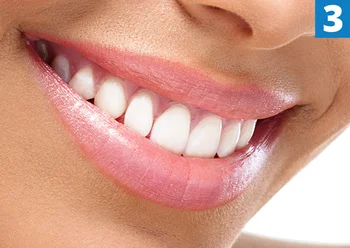 Smile
Avoid eating, drinking for 30 minutes. Repeat process for 7 days and enjoy your beautiful white Power Swabs® smile.
POWER SWABS® ULTRAWHITE 7-DAY TEETH WHITENING SYSTEM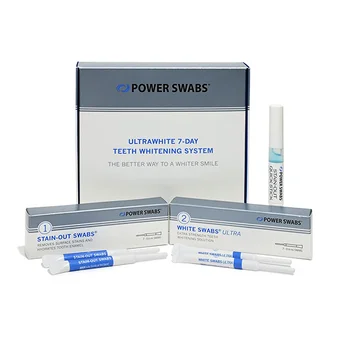 The easiest way to whiter teeth in just 1 week. Our UltraWhite System contains a total of 7 applications plus a FREE Stain-Out Quick Stick® to help keep stains from resurfacing.
2 shades whiter teeth after just 1 application
6 shades whiter teeth in 7 days
Works on natural teeth, crowns and veneers
Zero to minimal sensitivity
NO messy strips, trays or lights
Only takes 5 minutes a day
DR. MARTIN GINIGER
DMD, MSD, PHD, FICD
"As a dental university professor and leading oral health researcher at some of the worlds largest companies, I understand that a beautiful smile speaks a thousand words, and creates a lasting impression. This knowledge has inspired me to create a product that is both easy to use and provides a more effective, clean and white result with minimal sensitivity".