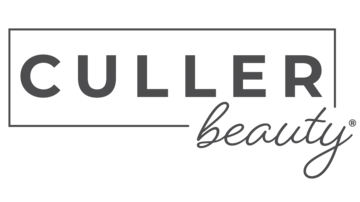 Your skin is constantly going through changes, from color and texture to being dry or oily, and finding the right cosmetic products to address your dynamic needs can be challenging. Culler Beauty® was created to provide everything you need in a single line of thoughtfully formulated products. You don't need a dozen foundations, 3 moisturizers, and a handful of other beauty products to create that perfect look. Our products provide just the right amount of coverage while nourishing your skin with only the best anti-aging ingredients that work to protect, hydrate, and enhance your natural beauty. Be Bold! Be Confident! Be You!
Culler Beauty Products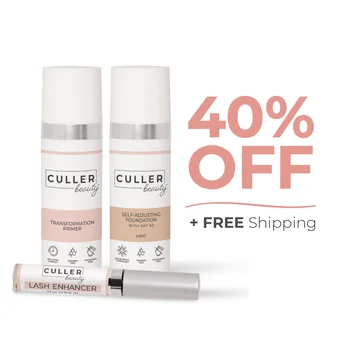 ULTIMATE BEAUTY PACKAGE
Our fragrance and paraben free formulas are lightweight and quickly blend with your skin for a natural looking finish that never feels cakey or dry.
Transform, Soften and smooth your complexion
Refine skin for a softer & smoother appearance
Reduce the look of fine lines & wrinkles
Minimize the appearance of pores
Protect from the sun with SPF 50*
Even out skin tone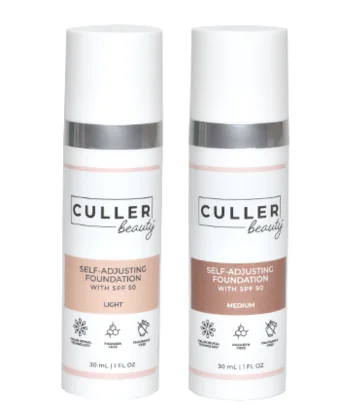 SELF-ADJUSTING FOUNDATION
Our revolutionary new liquid foundation instantly matches your skin tone. The unique color-matching formula protects and moisturizes the skin as it works to even out your complexion. Culler Beauty® Self-Adjusting Foundation contains SPF 50 sun protection to shield your skin from harmful UV rays. It is designed for daily use and will give your skin that illuminating silky finish other foundations just don't provide.
AVAILABLE IN TWO SHADES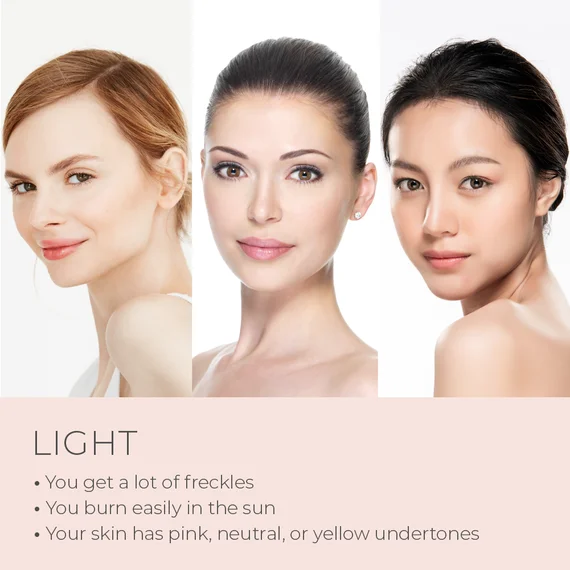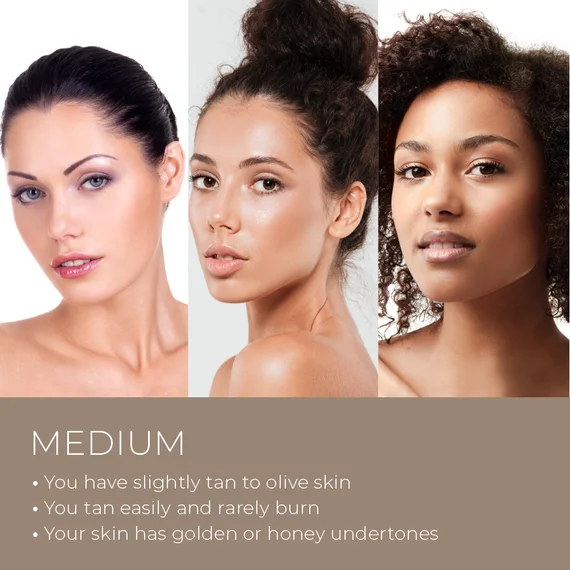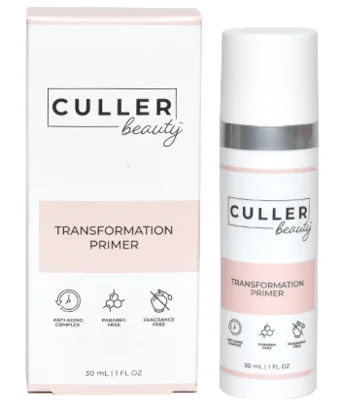 TRANSFORMATION PRIMER
This advanced formula delivers the perfect coverage for an impeccable appearance. It's extremely lightweight and contains powerful peptides and ceramides to minimize the appearance of fine lines and wrinkles. Use Culler Beauty® Transformation Primer before the Self-Adjusting foundation for truly flawless looking skin.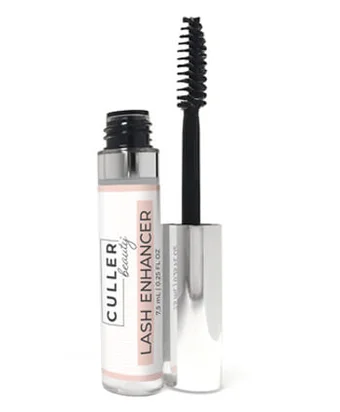 LASH ENHANCER
Our HA Lash Enhancer conditions your lashes using Hyaluronic acid and contains glycoproteins which help to increase lash flexibility and prevent breakage. Just apply the serum prior to your mascara to visibly add substantial length and thickness, giving your lashes the fuller, healthier, more attractive look you want..